Pence rallies Georgia Republicans behind Senate runoff candidates
By Greg Bluestein, The Atlanta Journal-Constitution
Madison Grey for (CNT) City News and Talk #local-all https://atlantanewsandtalk.com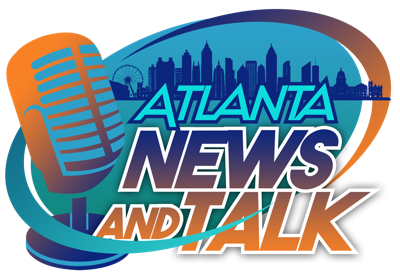 'To just be certain'
Vice President Mike Pence's campaign stop for Republican U.S. Sens. Kelly Loeffler and David Perdue came as Georgia's top elections official prepared to certify Joe Biden's victory in the state. But you'd be forgiven for mistaking it for a pre-election rally.
The crowd of more than 500 chanted "four more years" as Pence took the stage in Canton. He and other Republicans torched former President Barack Obama's administration as supporters cheered the mere mention of President Donald Trump's name.
And Pence promised that the Loeffler and Perdue would stand up for Trump's agenda if they win Jan. 5 runoffs for control of the U.S. Senate – a vote, he said, that "could be the last line of defense" for conservative values.
Like many other Republican leaders, Pence has not yet acknowledged Trump's defeat, making for a tricky balancing act during the stop in Georgia.
That's because recognizing that Senate control is on the line effectively means recognizing Biden won the presidency, since Vice President-elect Kamala Harris would serve as the tie-breaking vote if Democrats Jon Ossoff and Raphael Warnock flip the twin seats.
Instead, Pence pitched the 2021 runoffs as something of an insurance policy to the Republicans gathered in Canton, many wearing pro-Trump gear and waving flags with his slogans.
"We need you to do everything in your power to make sure – to just be certain – that your two senators will be there to be a check on the agenda of the radical left," he said.
"It's up to Georgia. As we continue our election contests in courts around the country, I promise we're going to stay in that fight. You stay in this fight in Georgia."
State and federal elections officials have aggressively countered Trump's false narrative of widespread election fraud, saying there's no evidence of any systemic wrongdoing. And Secretary of State Brad Raffensperger certified Georgia's vote earlier Friday, cementing Biden's narrow win over Trump.
The two incumbent senators have echoed some of Trump's baseless accusations by calling for Raffensperger, a Republican endorsed by Trump in 2018, to resign. But they've also not embraced his false assertion that the election was "stolen" from him.
At the Canton rally, a group of Trump supporters loudly chanted "stop the steal" as Perdue tried to speak. After a pause, Perdue resumed talking: "What we have to do right now is hold the line."
Loeffler kept most of her focus on Warnock, the pastor of Atlanta's Ebenezer Baptist Church, and a string of videos of resurfaced sermons he's delivered that she says proves he's too "radical" for statewide office in Georgia.
Pence, meanwhile, urged the crowd to stay energized and vote early – even reciting the address of the local elections office. But some were more interested in Trump's fate – one audience member loudly called for Pence to "go back to Washington" to help the president.
"We are going to keep fighting until every legal vote is counted," Pence said. "We're going to keep fighting until every illegal vote is thrown out. And whatever the outcome, we're going to keep fighting until we make America great again."