WeWork CEO on the company's new tenants: College students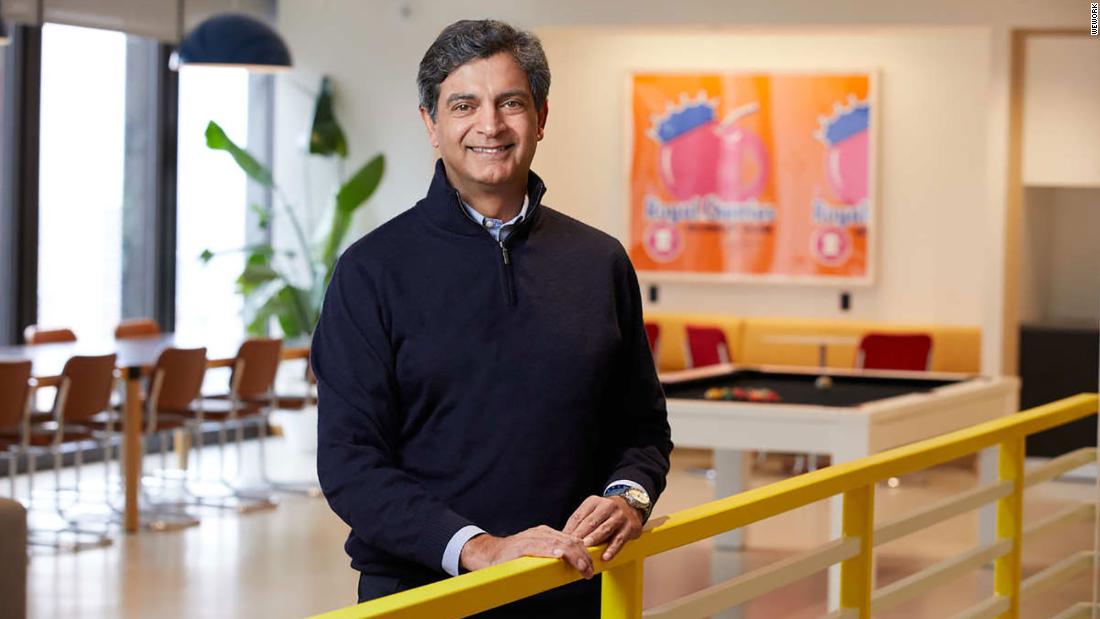 A little more than a year ago, WeWork's parent company, The We Company, filed to take the co-working company public.
This time last year, WeWork was busy trying to defuse investor concerns over its corporate governance structure.
Its CEO stepped down , it postponed its IPO and received a bailout from Japanese conglomerate SoftBank.
"We saw a drop off in April and May," said CEO Sandeep Mathrani, who joined the company in February.
Here's what Mathrani had to say:(This interview has been edited for length and clarity)How has Covid-19 changed how WeWork does business?
We were very quickly able to de-densify our common areas, our lounges, our office space.
Effectively through the pandemic, but June specifically and July, leasing activity was almost equal to what it was in February pre-Covid.
If you look at all the tech companies, banking institutions, research firms, media companies, they sat in a very dense environment.
They need to de-densify and a solution -- until there is a vaccine -- is in a company such as WeWork.
How many companies canceled their WeWork leases as a result of the pandemic?
Are you offering any perks or incentives to entice people to continue or renew their leases or start new ones?
Which types of clients are looking to rent out office space right now?
Source