Two Arab nations embraced ties with Israel. Here's what's in it for all sides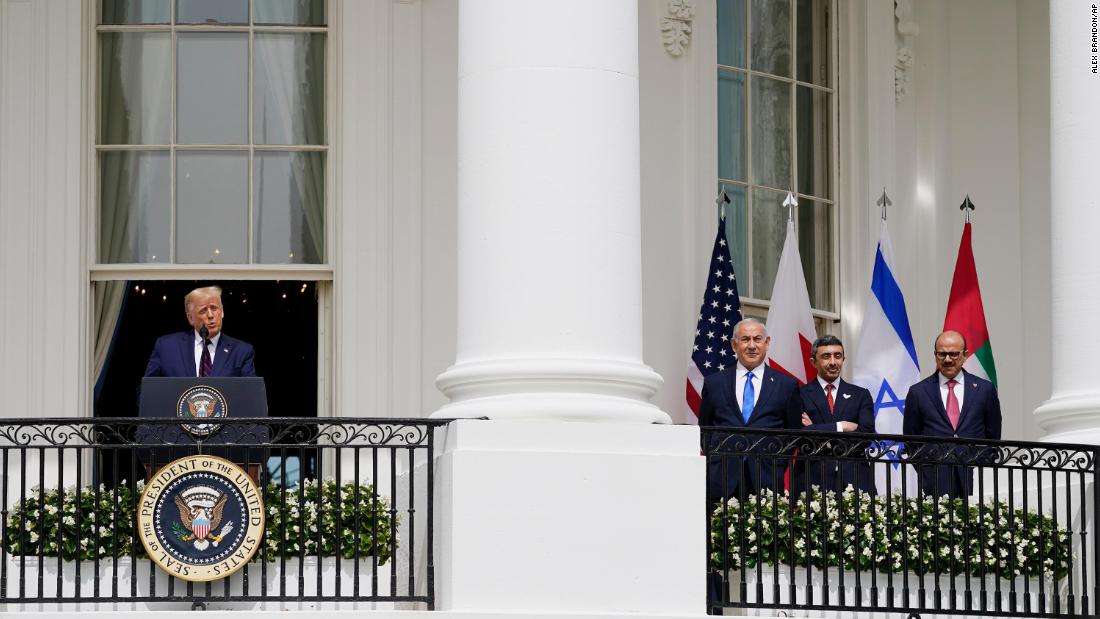 Israel was also invited to Expo 2020 Dubai , a world expo that has since been delayed by the coronavirus pandemicLike the UAE, Bahrain also had covert ties with Israel stretching back years.
Crucially the UAE and Bahrain are also close allies of the US, with each country hosting a significant US military presence.
A prominent American rabbi who acts as a personal adviser to Bahrain's King Hamad bin Isa al-Khalifa once told me that for the Gulf Arab states, the road to Washington runs through Jerusalem.
In other words, if these states wanted to grow closer to President Trump and the White House, building relations with Israeli leaders was a surefire way to achieve that goal.
What was Trump's role and why is this happening at the White House?
It is in this conflict where Trump saw an opening to push Israel closer to the Arab states.
But now the White House vision of the region hardly includes the Palestinians.
If they don't want to engage, the White House seems more than happy to leave them behind.
The Gulf nation of Oman commended the agreement between Israel and Bahrain, signaling that they may be next in line to normalize relations with Israel.
The 2002 Saudi-led Arab Peace Initiative called for an end to the Israeli-Palestinian conflict before Arab states normalized relations with Israel.
And because this was pushed by the White House, it is another entry on the growing list of grievances Palestinian leaders have against Trump.
The Palestinians cut off contact with the White House after the Trump administration moved the US Embassy to Jerusalem and took other pro-Israel steps.
Source