Family Practice Center, PC is Growing & Announces Their Newest Location in Alpharetta
Troy Warren for (CNT) City News And Talk #atlanta-ga https://AtlantaNewsAndTalk.Com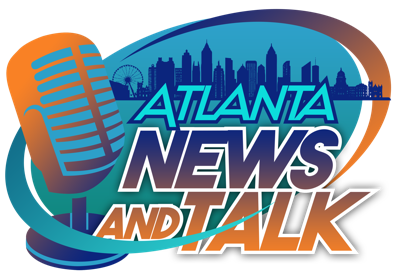 ATLANTA (PRWEB) NOVEMBER 18, 2020
Family Practice Center, PC, one of the metro Atlanta area's leading healthcare providers, is excited to announce the opening of their newest location in Alpharetta. The Alpharetta office is located at 3400 Old Milton Parkway, Suite A-510, Alpharetta, GA 30005. Their doors officially open on Monday, December 21st, 2020. This comes on the heels of recently expanding their flagship office in Sandy Springs and adding multiple new healthcare providers over the last year.
The new Alpharetta office will feature the same top-quality medical care for patients of all ages that has made Family Practice Center one of the highest rated family medicine practices in the Southeast. This new practice location will serve as the home of award-winning healthcare provider, Dr. Leah Tobin. Additionally, Dr. Steven Schramm and Dr. Tyler Wheeler will also be taking appointments there on selected days. They will be aided by a full team of skilled, experienced physician assistants, nurse practitioners, medical assistants, and other healthcare professionals.
In addition to a wide variety of healthcare services including full-service primary care, women's health services, and preventive medicine, Family Practice Center will be offering on-site diagnostic testing. This includes ultrasound and X-ray technology. The new, easy to find location will also offer free parking as an additional bonus for patients.
"This is an incredibly exciting moment for our entire team," says Family Practice Center founder and lead physician, Dr. James Wheeler. "The northern suburbs are growing and so are we. This new location will allow us to service our patients who live up the 400 North corridor and share our personal brand of expert, patient-focused medical care with more people than ever before."
About Family Practice Center
Founded in 1979, Family Practice Center is a comprehensive medical practice offering a wide variety of healthcare services to patients in the metro Atlanta area. In addition to internal family medicine, the experienced healthcare providers at Family Practice Center perform women's health services, dermatology treatments, sports medicine, and preventive medicine. Family Practice Center is able to provide in-house diagnostic testing including X-rays, blood work, ultrasounds, echocardiograms, and more in their office. In an effort to provide each patient they see with the courtesy, care, and comfort they deserve, Family Practice Center offers additional services including telemedicine visits with eVisit

, waiting room concierge service, and more. This is why the team at Family Practice Center is among the highest-rated in the entire Southeast.
To learn more about Family Practice Center or to schedule an appointment, visit https://familypracticecenterpc.com or contact their office by phone at (404) 256-1727.